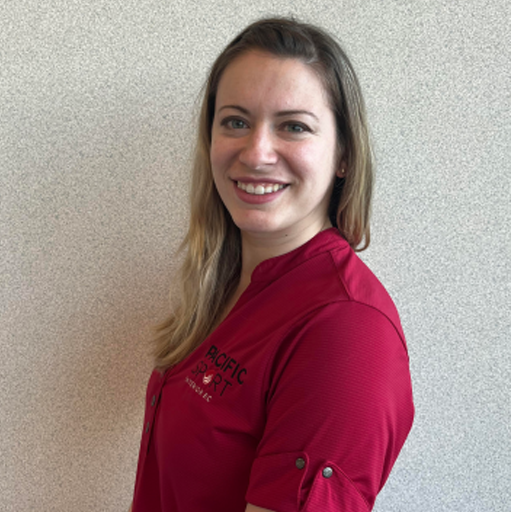 MEMBER DETAILS
Sport Participation Coordinator
Lexie has tried just about every sport out there. She grew up playing intramural volleyball, basketball, and baseball, and ran Cross-Country throughout elementary school.  She pursued fencing, gymnastics, track and field, and soccer at a competitive level, and won numerous gold and silver medals at the high school North Central District Track and Field Championships. She went on to compete at the B.C. High School Track and Field Championships.
Lexie also coached children's soccer and played on 3 soccer teams through high school, and she continued to play soccer at an intramural level while attending the University of Victoria from 2010-2014. After graduating with a Bachelor of Arts, Lexie spent 2 years living and working in the United Kingdom. She returned to BC in 2017 and began her career in the Non-Profit sector.
Lexie believes in the power of sport to help children build teamwork, leadership, and communication skills, in addition to developing physical fitness.