Canadian Association for the Advancement of Women and Sport (CAAWS) is a national non-profit organization dedicated to creating an equitable sport and physical activity system in which girls and women are actively engaged as participants and leaders. Creating opportunities for girls and women to lead!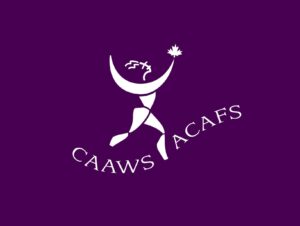 CAAWS' Women and Leadership Program consists of a series of five professional development sessions that blend theory with practical applications, and provide an opportunity for women working or volunteering in the sport or physical activity sector to share experiences, reflect on ideas and apply specific techniques. Redeveloped since 2014, the Women and Leadership Workshops feature new content and relevant discussion for today's young professionals and experienced leaders. The sessions also allow for networking opportunities among participants.

The following workshops are available:
Effective Communication
Conflict Management
Influencing Change
NEW – Effective Networking – Now Available!
NEW – Life Balance – Now Available!
CAAWS Women and Leadership Workshops are eligible for NCCP PD Points.
For information about upcoming Leadership Workshops visit the CAAWS Events Calendar
For CAAWS workshop facilitators and delivery partners click here
Contact caaws@caaws.ca to book a workshop today!